About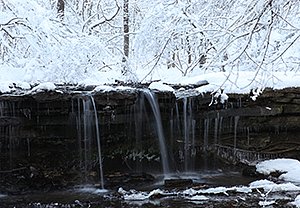 Greetings!
I became fascinated by photography as a child when I received my first Kodak instamatic camera as a gift. I've always enjoyed capturing memories in my photography, and I was often scolded as a child for clicking too many times and "wasting" film and flash in the process.
When I got older my fascination turned to the outdoors, where there was always a colorful landscape or wild critter I needed to preserve on film. My love of photography was surpassed only by my passion for the outdoors, particularly fishing, and my piscatorial pursuits with family and friends have been well documented since the days of my youth.
I'm a big sports nut too, so naturally I have a lot of sports and action work in my portfolio. I find capturing an exciting play, the emotion of competition, and even the sideline silliness a lot fun.
In today's digital age, I employ all my photographic experiences to preserve life's most precious, exciting and memorable moments for my clients - all those little slices of life that seem to pass by all too quickly. From birth to adulthood and beyond, and everything in between, pretty well sums up what I like to do.
Some of my most gratifying work is done with those who want something extraordinary and unique, or something that fits their personality to a tee and reaches beyond the traditional. But traditional is okay too and sometimes preferred by my clients.
I appreciate you stopping by the site and invite to browse through the galleries to see how I can meet your desire to produce portraits as unique as you or your family.
I promise you'll enjoy the experience of making your portraits just as much as you'll cherish the final product you display in your home and share with your family members and friends.
I look forward to meeting and working with you soon.
Frank Staskiewicz, Jr.